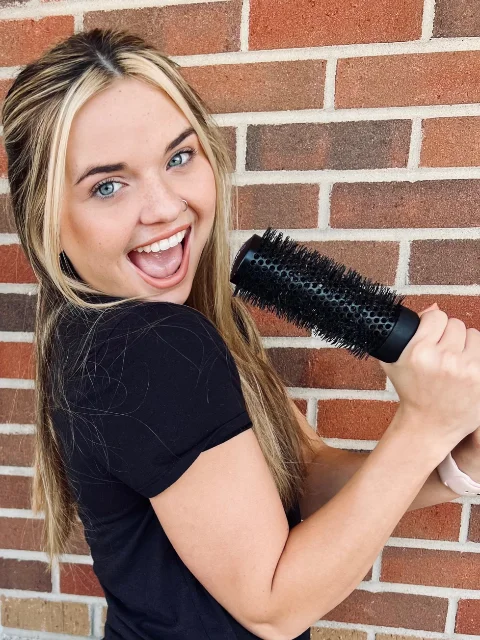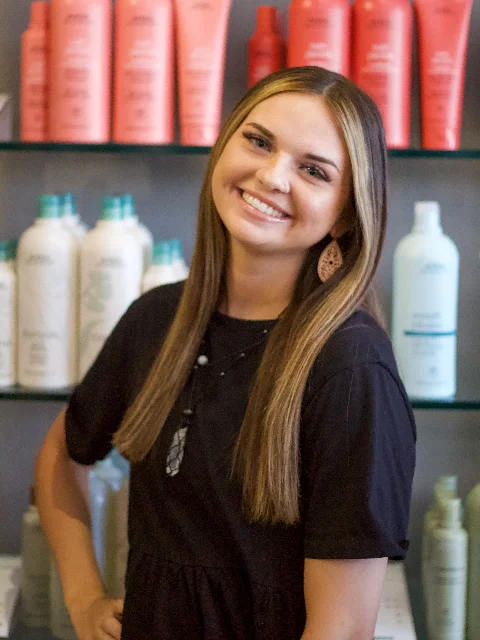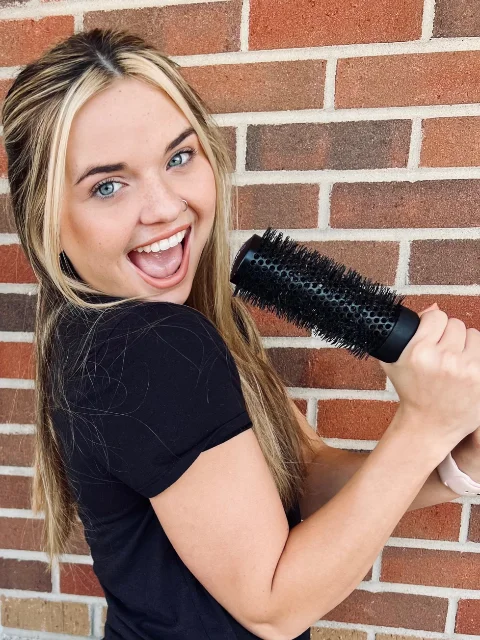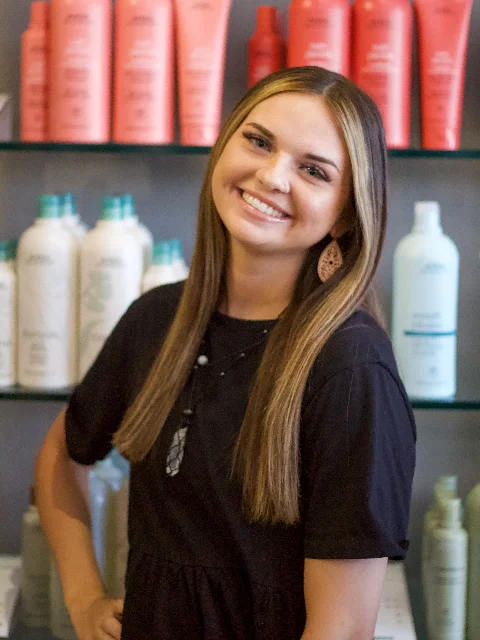 Julia
Stylist
« Back to the Team
Quote
"Follow your heart, unless your heart is bad with directions." -SpongeBob
Top 3 strengths
Color
Makeup
Waxing
Favorite things
going to the gym, hanging out with my dog, listening to music
Ideal guest
Someone who is open with me, expresses their needs, and loves to laugh
Want guests to know
You can talk to me about anything! I love to laugh and make sure you have a great experience. Also, I'm a state record holder in the US Powerlifting Association.
What her teammates say
"Julia is a light hearted, easy going person and brings fun to the salon." -Amy
"Julia is a goofy and fun-loving girl as well as a kind and giving friend who will do anything for the people in her life." -Lizzie
"Julia is such a sunshine. She always has a big smile on her face, you'll never know when she is having a bad day. She could make anyone smile with her one-of-a-kind laugh." -Dee
"Julia is AMAZING. She is a great person to talk to. She can make anyone laugh or smile. She has an awesome, bubbly personality that anyone can get along with. She is a very talented stylist and even better friend." -Hallie
Reviews
""Julia did a great job on my hair. She was very receptive to the concerns I had with my hairstyle, and made recommendations based on things that I would like. Keep doing great things Julia!" " - Gina C.
"I had a fabulous experience…. I felt relaxed and comfortable from start to finish. Julia did an amazing job at making my hair so pretty and healthy, giving me a boost of confidence." " - Lynn P.
"I cannot say enough about Pure Salon! They have the cutest salon, and their services are well-priced. My stylist Julia really made the experience! She was sweet and engaging and did a fantastic job on my hair. After my visit, she also sent me the kindest note. Every aspect of my visit was so enjoyable. 1000/10 recommend! " - Kelsie R.