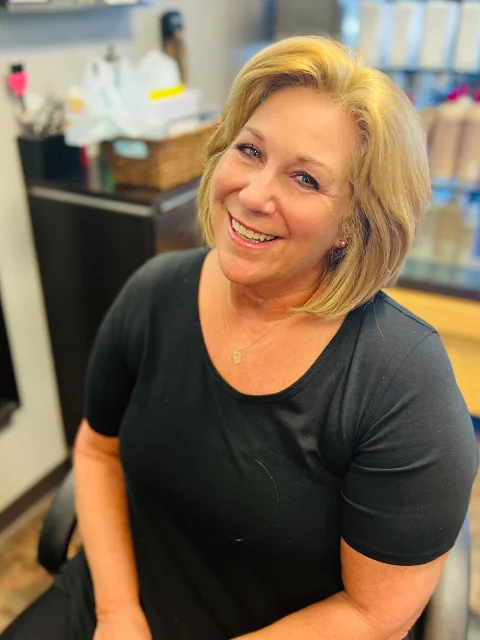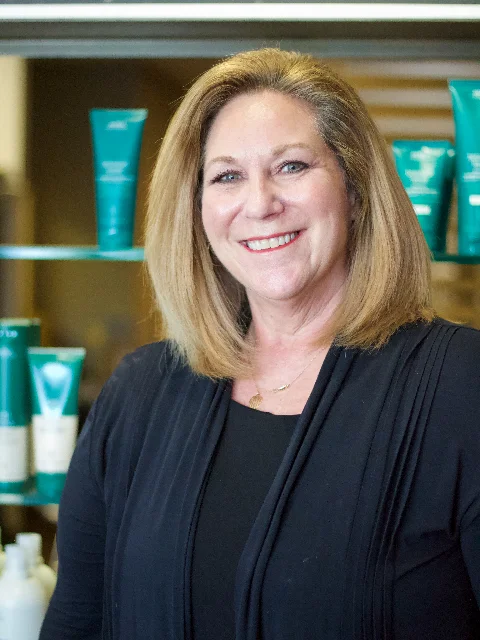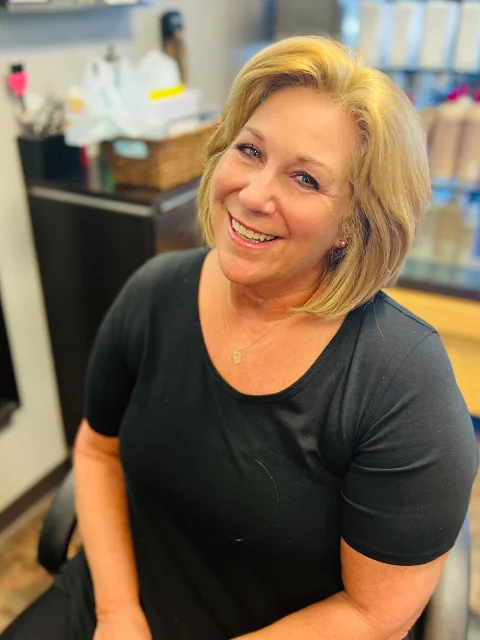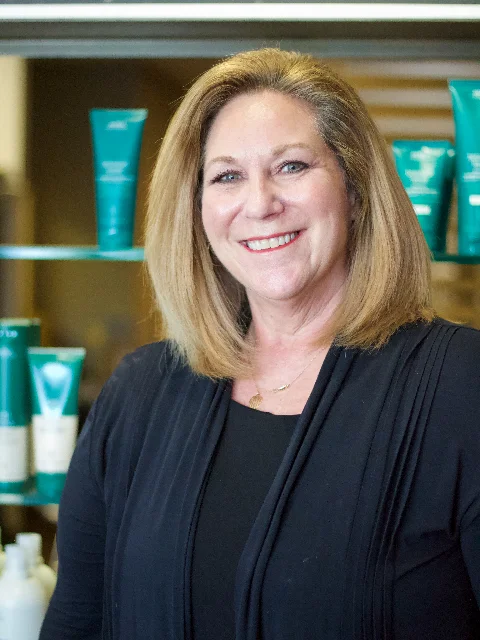 Amy
Stylist
« Back to the Team
Quote
"Good energy is contagious."
Top 3 strengths
Great shampoo
Short haircuts
Color
Favorite things
Playing games with grandkids, going places and out to eat with friends, traveling
Ideal guest
Every nice person is ideal
Want guests to know
I am a hugger. Smiling makes the day better.
What her teammates say
"Amy is like the mom of the salon. She is definitely like a safe place for most people. Always gives great, honest advice." -Dee
"What's not to love about Amy? She's caring and loving and would go out of her way to help anyone. Amy is definitely an asset to this team and I couldn't imagine a Pure without her." -Allison
"Amy is like a second mom to me and always gives me the best advice whenever I need it, whether it's about hair tips or real-life problems. Her happiness makes Pure an enjoyable work environment." -Madeline
Reviews
"Amy Busch took extra care to be sure that my cut was what I wanted" - Emily M.
"One of the best salon experiences I have had. Amy cut my hair, I'm extremely tender-headed and she was super gentle. The overall experience was soothing and calm and I was completely relaxed, AND I love how my hair turned out!" - Lensey C.
"Amy was wonderful, I will definitely be back. Everyone on staff I encountered was very friendly and welcoming. I would definitely recommend trying them out!" - Joe S.
"Amy is terrific!" - Linda H.